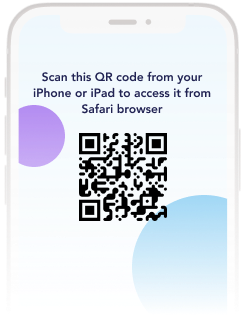 Get UDID of your clients devices automatically
No iTunes required. Connect to our API to provide better service for your customers
Sign up as Developer
Loading...
How does it work for Developer
Follow these easy steps to get the result with just a few taps! Learn more about the technology
Open this page on your iOS device in Safari & tap "Get UDID" button. Allow Profile installation.

Install the downloaded profile: Device Settings → Profile Downloaded → Install

You will be redirected back to this page & see your device UDID, IMEI, and serial number.
Why UDID.tech?
You can always connect your iPhone / iPad to your computer and find UDID, IMEI and other details using iTunes. But you can also just tap a couple of times to get the same result! Our users recommend using our simple one-tap service to find UDID of your device because it's fast, easy, secure, and doesn't require desktop with iTunes installed.
Secure

We don't store any of your private data on our servers. All data transferring to your browser is ciphered using 256-bit AES to prevent hijacking.

API-based

Our tool was initially designed to help iOS Developers. We provide our API in closed beta for engineers & testers. Learn more about our API.
More about Udid.tech API
We provide API for Developers that allows to integrate UDID collection functionality into any internal workflow, website or testing process.
API based automated processing
Seamless integration
Tech documentation
White lable option for website & mobile app
Sign up as Developer
Please sign up to get more details about our API & get access to the documentation
Loading...
Got questions? Please contact us at [email protected]
We've already recognized 83,034,875 devices!
Just had the most smooth experience getting my UDID, well done https://udid.tech!

Tap, tap, tap and I have my udid 😀 Won't be needing it soon, but save the contact: @udid_tech udid.tech

@udid_tech looks legit and works pretty fast